I'm so sorry I've been gone for so long. But I know you've been hard at work, crafting away!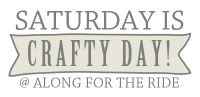 To get the party started, here are a few of my favorite Christmas crafts I've seen floating around.
Cross stitch ornaments from the Purl Bee
What are you working on this holiday?