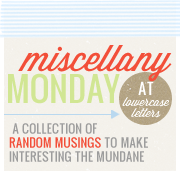 1. In my opinion, there aren't many things more stressful than getting an eye exam.
source
"What is better 1 or 2, 3 or 4?"
Oh my gosh, I don't know!
I get so nervous when I go through this exam. What if I say the wrong number? I'll screw up everything. My prescription didn't change too much. My right eye is a little bit worse and my left eye is a bit more astigmatism-ey. But I did get to order new glasses! I picked them from the grandpa rack, but I think they look great!

2. Why do grocery stores insist on stocking so many types of toilet paper? I get so overwhelmed standing in front of all the billion types of toilet paper varieties. And of course I can never remember which kind I bought last time.

3. Last night was the first time I tried dying my hair myself. I donned the rubber gloves, mixed jar 1 with jar 2, and went to town. I kept reading the directions to make sure I had done everything right. It said mix stuff, put on hair, rinse out. So I jumped in the shower (and proceeded to get my entire shower curtain purple in the process). After drying my hair I realized that all the way to the right of the directions was a sentence that said "leave in for 25 minutes." Well shoot! I guess I'll be dying my hair again next week.
4. We're supposed to get 15 inches of snow this week. I was born and raised in Alaska, but no matter how much snow we get, I will just never get used to it.
Everyone keeps asking me "being from Alaska, you must be used to this, right?" No, it's still cold.